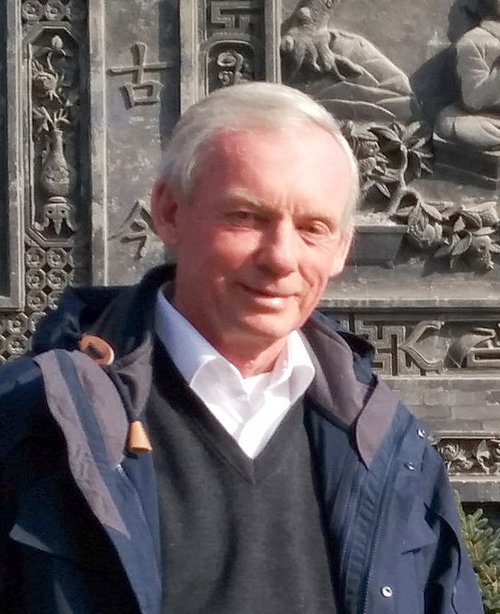 See PeterBoswell.com office location and access.
PeterBoswell.com's senior partner is Dr. Peter Boswell who until 2011 was the General Manager of the International Federation of Consulting Engineers (FIDIC) that represents globally the consulting engineering industry's three million staff through national Member Associations in over 100 countries.
Peter was born in Kisumu, Kenya, brought up and educated in Kenya and received an MA and a PhD in materials engineering from Cambridge and MIT, respectively.  His PhD research was in stress-stabilised metallic structures for fatigue resistant nuclear steels, automotive alloys, dental alloys, and high-temperature turbine blades.
He was a Rotary Fellow for Africa for graduate studies and before starting his professional career he worked for two years as a UK Volunteer Overseas for the UN High Commission for Refugees in Burundi and then as an assistant manger on Rukinga Ranch in Kenya.
His PhD minor requirement was in Management Information Systems at the MIT Sloan School of Business where he carried out the computer simulations for the groundbreaking Club of Rome The Limits to Growth report.
While at MIT he worked part-time as a process engineer with Ford Motor Co. at the company's development centre in Dearborn, Michigan. He worked with teams developing materials and process technologies for lightweight, high-toughness, steel and aluminium alloys for automotive, aerospace and nuclear applications.
He then become an Australian mining industry Australian Government Research Fellow attached to the University of Brisbane, Australia, specialising in the production and application of wear resistant materials for mining and process equipment. Towards the end of his fellowship he was attached to the University of Brisbane Dental School where he established materials research facilities for dental materials.
In 1979, he joined Anglo American's Johnson Matthey at its development centre in the UK, becoming Principal Engineer and specialising in process plant for automotive catalysts, fuel cells, industrial platinum products, precious-metal based dental and medical products, and rare-earth alloys, notably alloys for permanent magnets. Dr Boswell received management training in Risk Management, Quality Management and Environmental Management.
Following joint projects with Battelle, he joined Battelle-Geneva as the Section Manager, Process Engineering, responsible for designing and implementing advanced materials processing facilities for major international clients in Japan, the US and Europe. Multi-million dollar projects were based upon patented process technologies that were brought to the production scale following feasibility and prototype evaluation. The main application areas were net-shape processing technologies for electronic and magnetic materials, wear-resistant materials and medical and dental components.
While with Battelle he co-authored several techno-economic reports for the European Commission and various national governments in Europe. The reports dealt with neodynium-iron permanent magnets, automotive emmission catalysts and high-temperature superconductors.
In 1986, Dr. Boswell joined the European Physical Society (EPS), Geneva, as the Director responsible for publications and public relations, and editor of Europe's most widely circulated English-language physics publication Europhysics News.
When EPS left Switzerland, he joined FIDIC in 1998 as General Manager in the federation's Secretariat in Lausanne, Switzerland, before it moved to Geneva in 2003.
In representing the global voice of the consulting engineering industry, his activities with FIDIC mainly involved the commercial aspects of the federation's worldwide activities that include standard forms of contracts, adjudication, publishing, training programmes, event management, industry surveys, and business development.
He is a Chartered Engineer (UK), EurIng and EurPhys, and a member of professional materials engineering associations in the US, UK and Australia.
Dr Boswell's trains regularly for FIDIC on Environmental Management Systems, Project Sustainability Management, Project Procurement, Integrity Management, Quality Management, Integrated Performance Management, Business Development, Professional Services Agreements, and FIDIC Conditions of Contract, these topics being modules in the FIDIC training namuels for business practice, contracts and procurement. He conducted the trainer assessment programmes in China and East Africa in the FIDIC's pilot Accredited Consulting Engineer certification programme and was responsible for coordinating the programme's Assessment Examination. He is a FIDIC Accredited Trainer for Quality Management and Environmental Management. 
Following his retirement from FIDIC in 2012, on behalf of the Usitatwi Network of service clubs for sustainable development, Dr Boswell has been active in setting up clubs in Switzerland and collaborating on Usitawi projects in East Africa. A major part of this work has been to re-establish cocoa estates and forest sanctuaries in Tanzania and to establish computer training centres in Zanzibar.
Currently, most of this activity is now directed towards establishing resources in Tanzania to monitor forests using earth observation. Open-source GIS and OpenStreetMap technologies are assessed and then transfered for use by relatively small organisations for local and project-scale assessments. A use case close to PeterBoswell.com's office is used to evaluate technologies.
On behalf of the FIDIC Sustainable Development Committee (SDC), Dr Boswell organised activities and represented FIDIC at major international events relating to sustainable construction and infrastructure such as COP summits and World Urban Forum events. On behalf of the federation, he also contributed to several international activities and programmes organised by the WTO, ILO, ISO, UN Environment, UN Habitat, GIB, iISBE, and the Sustainable Building Alliance. He is currently a member of the Standards Commitee that developed the Global Investment Basel Foundation's SuRe sustainable infrastructure standard and helps organise an online training programme on sustainable infrastructure for procurement professionals in partnership with the EPF-Lausanne, IISD and private foundations.
Other activities currently being carried out on behalf of the FIDIC SDC involve contributions to UN reports on building adaptation and sustainable procurement, to guides for the ISO 37101 sustainable development in communities standard, and to scoping proposals for UN-Habitat programmes for informal settlement upgrading, a Sustainable Development Goal certified project pipeline and carbon offsets using urban infrastructure investment. 
He also remains an Associate with Bricad Associates, Switzerland, as a business development adviser, and with Vandagraf International, UK and Switzerland, that specialises in security solutions for labelling and packaging, especially in high-volume applications such as materials' circularity in the construction sector. Peter is a Global Infrastructure Basel (GIB) Associate.
In association with Bricad, he organises the FIDIC-EFCA Consulting Engineering Survey and the FIDIC-EFCA online platforms which support the FIDIC Project/Programme Sustainability Logbook and the Urban Sustainability Management System based on the ISO 37101 standard.
He is also currently mandated by Bricad Associates Sàrl to organise on behalf of EFCA the EFCA European Sector Review Survey 2022. The survey is published in the EFCA Sector Review.
Peter is English-speaking and speaks fluent French and Kiswahili. He lives in Kiambaa, Kenya, and in St. Cergue, close to Geneva, Switzerland, and the PeterBoswell.com office is located close-by.
21 October 2022